Ray + Meres One
"I don't do graffiti, I am graffiti" - Meres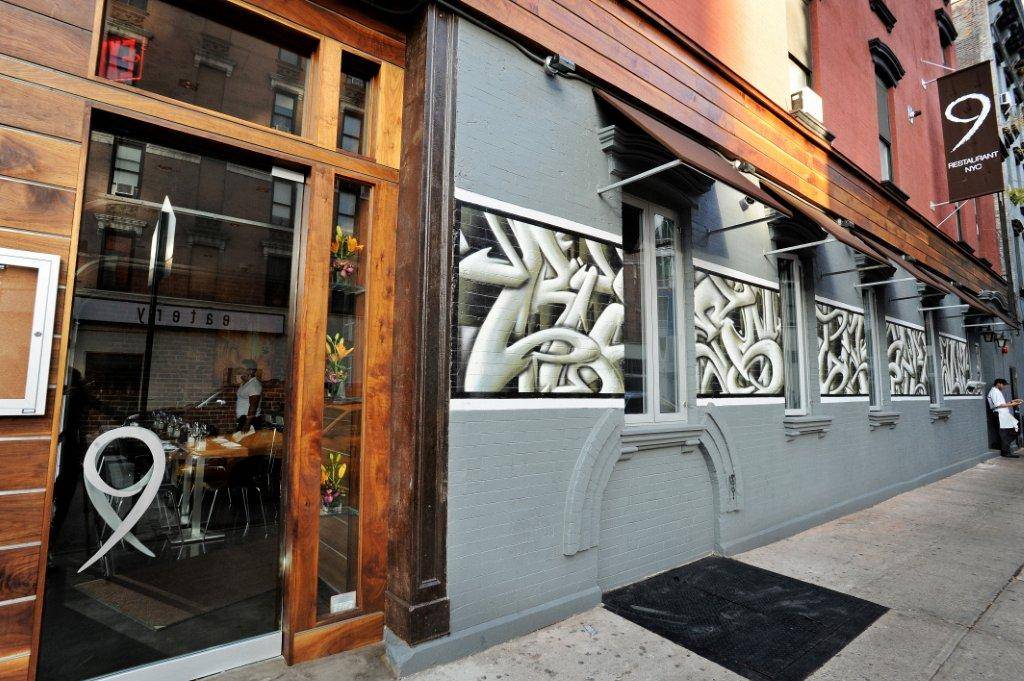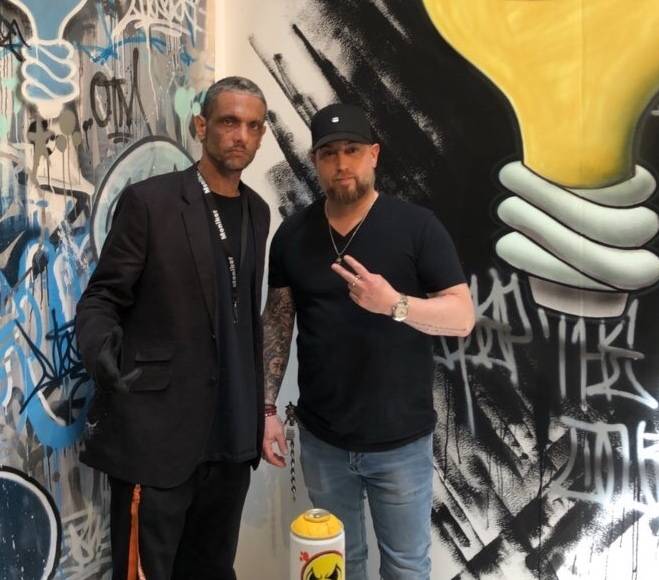 "I wanted to immerse the patrons in the art and design of the city; incorporating two of my favorite things about New York. This is a throwback to the things that root me here. The culture, the design, the amazing places to explore" -- Ray Trosa
The street art inspired murals for 9 Restaurant are the result of a collaboration between Ray & friend and fellow artist Jonathan "Meres One" Cohen. Meres is a renowned muralist known for [among many things] his trademark lightbulb, "The Bright Idea."
Using aerosol art as his primary vehicle for expression, Meres One has taken his multi-layered, technically sound, color laden visions from local to global arenas, from street walls to galleries, from head nodding next to the boombox to facilitating and appearing in countless music videos.
Ray's graffiti concept for 9's modern edge sits at the intersection of hospitality and art.
9 Resturant would soon play host to NYC's celebrities and elite, who enjoyed the private entrance subterranean dining experience.
Ray Trosa ⒸⒶⒹ

Creator - Artist - Designer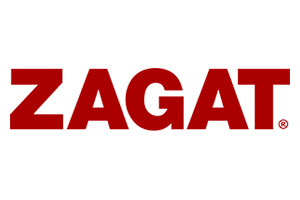 "Sleek Hell's Kitchen 9 Restaurant now boasts an all-new interior with a graffiti wall"