9 Restaurant
Heating up Hell's Kitchen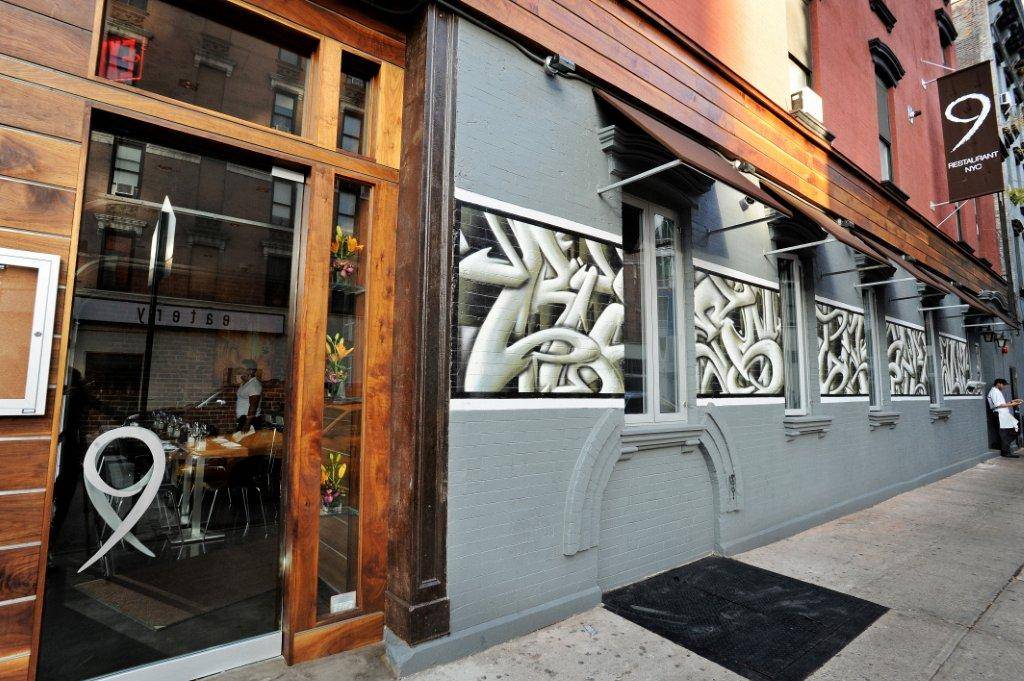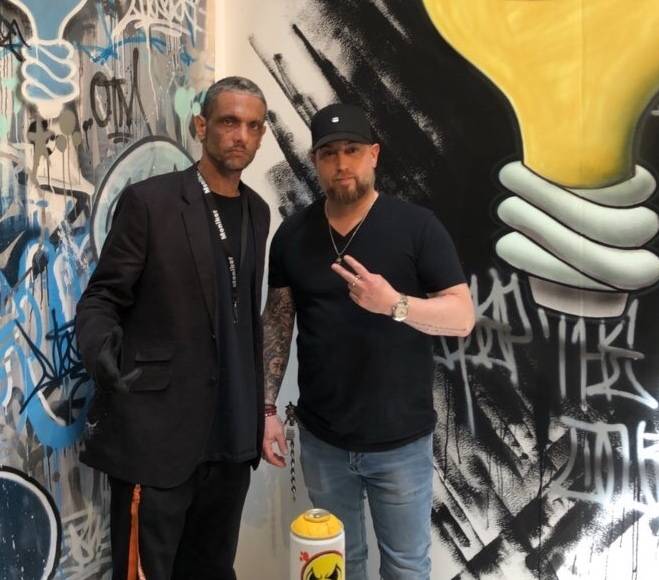 The downtown Vibe, Uptown.
"I wanted to immerse the patrons in the art and design of the city; incorporating two of my favorite things about New York. This is a throwback to the things that root me here. The culture, the design, the amazing places to explore" -- Ray Trosa.
Ray Trosa's concept for 9's modern edge incorporates raw materials such as concrete, reclaimed wood, exposed metal and glass. He enlisted LMF Builders to help turn his vision into a reality, a contracting company well known within the hospitality industry for having built late night hot spots including 1OAK and Gold Bar.
A sliding garage front is a welcome advantage on such a bustling corner and gives the restaurant an open air feel. A 27-foot long concrete bar and a modern glass fireplace are two signature focal points.
A combination of brushed metal finishes paired with rich walnut throughout the restaurant truly brings out the beauty of the lumber while creating a chic, industrial feel.
An exposed brick wall behind the bar has floating wood shelves with built in LED lighting, as well as a television that is smartly concealed behind a two-way mirror. A state of the art Bose sound system and DJ booth will make 9 a much sought after late night destination.
Ray's graffiti concept for 9's modern edge sits at the intersection of hospitality and art, and it would soon play host to NYC's celebrities and elite, who enjoyed the private entrance subterranean dining experience.
Ray Trosa ⒸⒶⒹ

Creator - Artist - Designer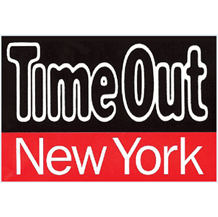 "Clubby restaurants aren't just for the Meatpacking District anymore. This slick midtown space sports loungey details, like a graffiti-covered wall, bar shelves lined in LED lights and a glass fireplace, along with garage-style door: that open up to Ninth Avenue.